We use a natural, vegan and cruelty-free soy wax
Soy wax insure a safe, clean and long burn for our candles and melts.
Our wicks are made out of pure cotton and brown paper threads.
And the different fragrances have been selected with care.
Each candle and melt is hand poured with passion in our workshop in Essex.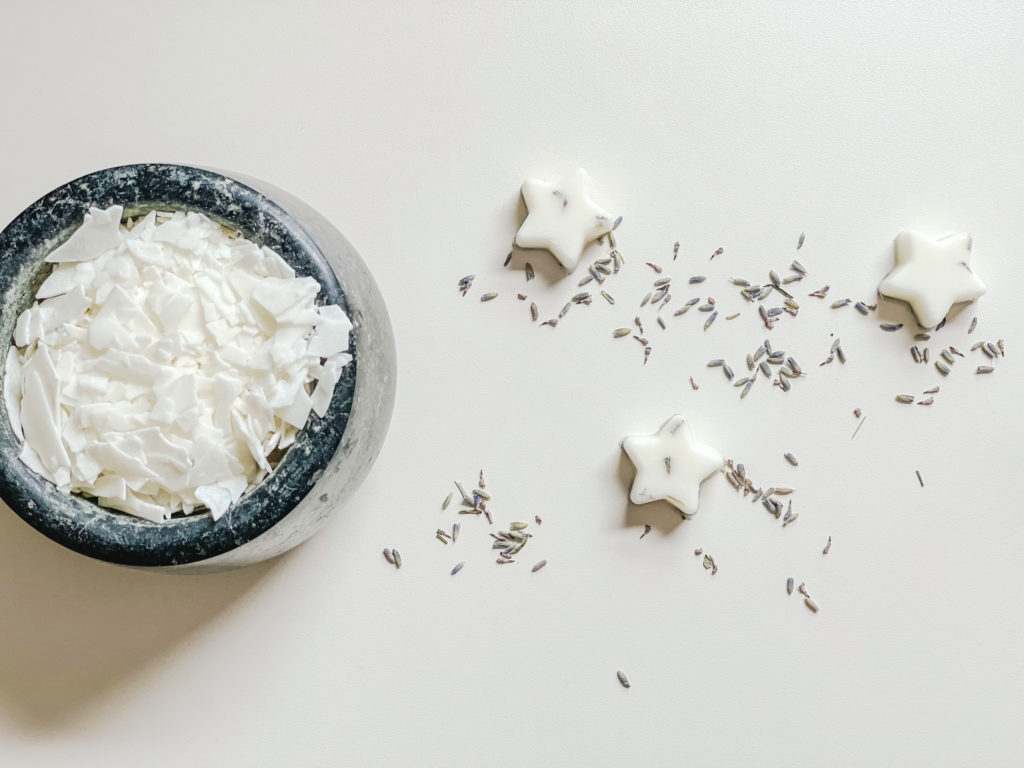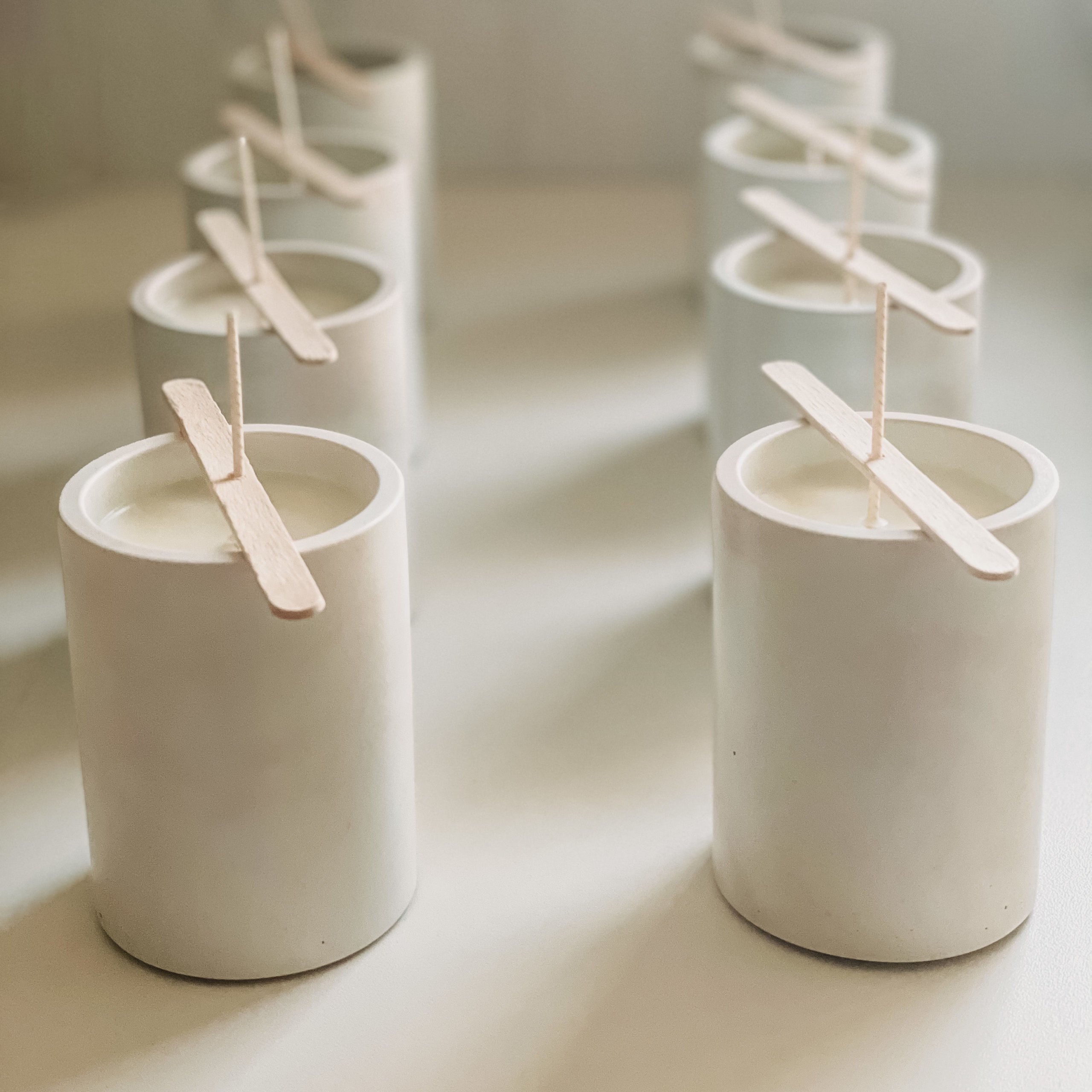 Cement jars
For our Capsule Collection, the cement jar have been created and handmade in collaboration with a craftsman in France. A protective coating surrounds the jar, and underneath, a thin layer of cork protects its base.